Estate Planning
Most people think only of Wills and the need to distribute assets. Certainly, a big part of estate planning deals with clearly establishing who gets what after you are gone, and making sure that your wishes are carried out in your absence. However, estate planning deals with a whole lot more.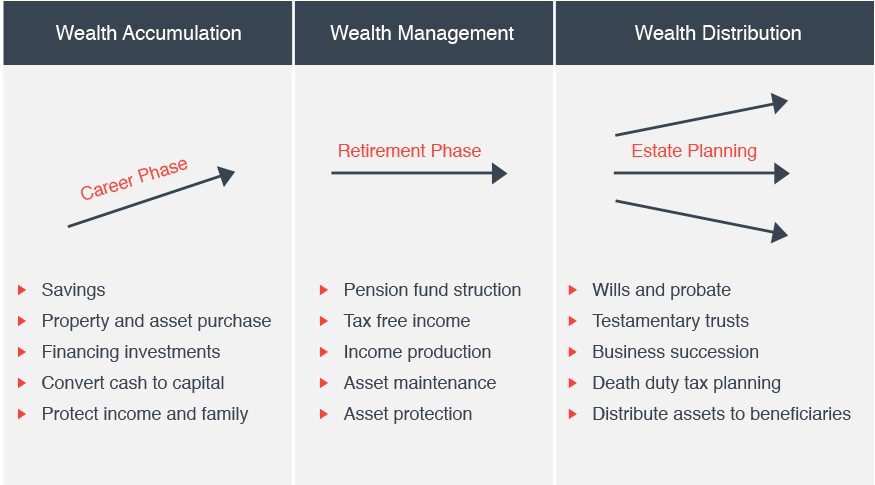 Some commonly misunderstood facts:
A Will may not be valid in all the countries where you have assets.
Young children are made "a ward of state" in the absence of a Will. The Court's choice of a Guardian may be very different to your wishes.
Dying without a Will (Intestate) usually causes significant Probate delays, expenses and possibly unwanted beneficiaries of your estate.
Trusts can control how and when assets are transferred.
Estate Duty, or Inheritance Tax, is a voluntary tax. Without proper planning, your estate may be subject to as much as a 50% tax bill.
Our advice may save your estate hundreds of thousands of dollars and a lot of heartache. To arrange a meeting with one our Wealth Managers.
Do you have the right plan? We can help you.
We would love for you to meet us
With over 30 years of wealth management experience, we are good at this.