Our investment solutions and discretionary management services demand an experienced, team-based approach:
A multi-jurisdictional investment committee that vets all products and services to ensure that Belvest continues to deliver best-in-class products and services.
A third-party asset allocator that is quantitative and qualitative driven, responsive, FCA licenced and based in the city of London.
A Hong Kong-based independent compliance group that conducts regulatory standard due diligence on all products and services available to our clients.
Experienced Wealth Managers aim to generate the strongest possible risk-adjusted returns for each and every client while having regard to the client's risk profile.
To arrange a meeting with one our Wealth Managers, please contact us.
---
Discretionary Portfolio Management
We can take away the burden of investment decisions within your investment portfolio. We endeavour to consistently deliver high-quality discretionary management of your portfolio. We provide full performance reporting via the client log-in zone on our website and through regular strategic reviews with your wealth manager. Our objective is to produce superior investment performance through active asset allocation and utilising a diverse range of thoroughly researched fund managers and global investment strategies.
We take the time to establish your portfolio mandate and take full account of your:
Risk profile
Base currency
Time horizon
Future cash flows, and
Other investment requirements.
Our discretionary management service is designed to appeal to a wide range of clients, including private individuals, professional investors and those acting on behalf of trustees. We recognise and understand that each client's requirements are unique, and we appreciate the need for continuity, confidentiality and high-quality servicing.
To meet with one of our professional Wealth Managers, please contact us.
---
The Importance of Blending
Asset allocation constitutes the most important step in constructing investment portfolios; accounting for more than 90% of the variability in portfolio performance over time.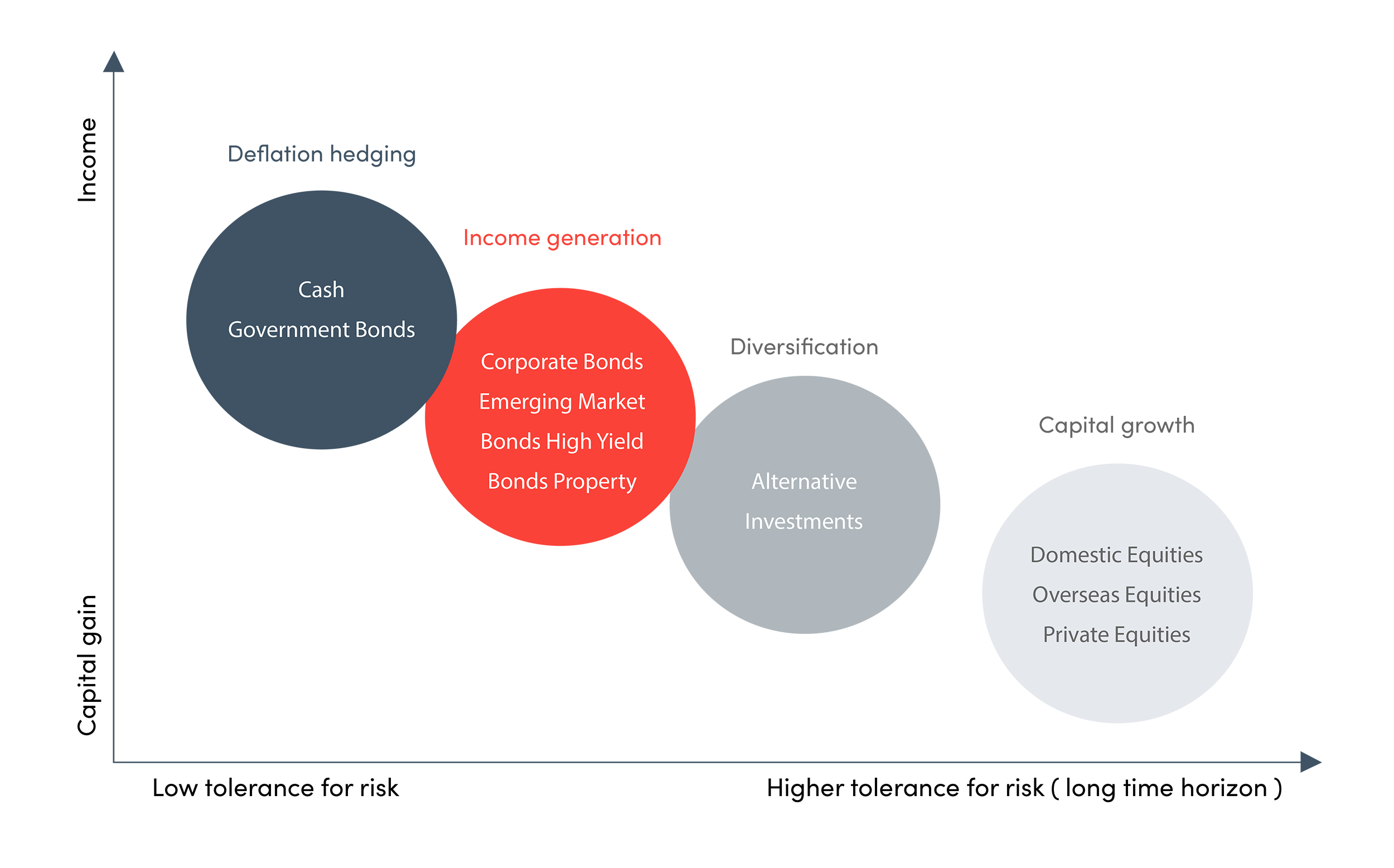 * G.P. Brinson, B.D. Singer, G.L. Beebower, "Determinants of Portfolio Performance II: An Update", in Financial Analyst Journal, May-June 1991
By combining assets that vary in response to the forces that drive markets, more efficient portfolios can be created. Efficient portfolios are those that maximise return for a given level of risk or minimise risk for a particular return. This improves the robustness of investment results and reduces the variability of return outcomes.
Get in Touch with one of our Belvest Wealth Managers
We have over 30 years of wealth management experience, so we are good at this.
We would love for you to meet us so that we can help you reach your goals.